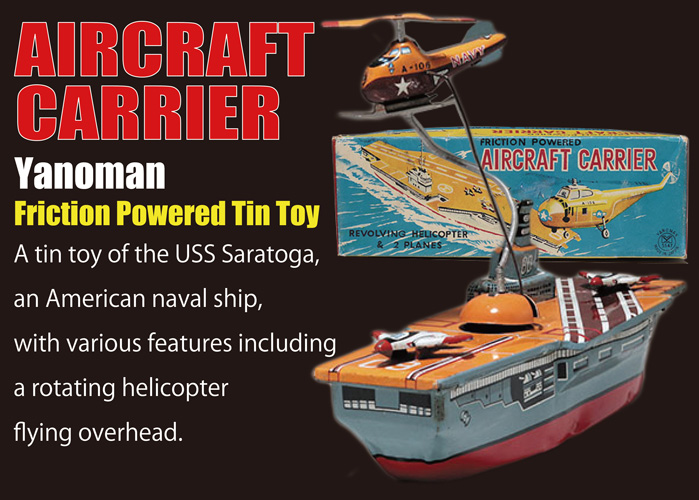 MANDARAKE ZENBU 87
Price 1000 yen (926 yen plus tax)
352 pages (planned)
Published by Mandarake
A one year subscription is 6 editions for 6000 yen, and includes a 1000 yen coupon.
Alternatively, you can contact us on the phone number below. (Japanese)
Tel: 03-3228-0007
When the voice guidance begins, press 5 then 3.
For Big Auction inquiries please contact the Editorial Department.
Q24 - Is the catalog available in any other languages?

A24 - The physical copy of the catalog is in Japanese only (although there is a small section on the bidding process that is written in English). An English translation for some of the popular items is provided on the left of the main Zenbu page, as well some as important information about them. Click the pictures for more details.

Q25 - I want to get the catalog as soon as possible. Which store should I go to?

A25 - Our Nakano store usually gets the catalog a few days before its scheduled release date, so please contact the store directly. Other Mandarake stores receive their copies afterward. Regular bookstores release their copies on the 10th every other month (February, April, June, August, October, December), but this may vary depending on the store and region.

Q26 - What is the next special feature going to be?

A26 - Mandarake Zenbu 87 (scheduled for release on June 10, 2018) will have a Boat and Gundam special feature. (subject to change)
More FAQs ...
● Boat Special Feature

A collection of boats from the 20th century. From warships and carriers to cruise ships, tugboats and whalers made from both tin and wood.

● Gundam Special Feature

A collection of prized items, limited edition gunpla, mainstream gokins with some lesser known items, and other gundam goods.
Gundam cels and anime gengas.
Many hand-drawn shikishi by Yoshikazu Yasuhiko of Gundam characters.
Male Doujinshi: Gundam doujinshi including SD Gundam character designs and doujins with illustrations by Koji Yokoi.
Reference Doujinshi: Mobile Suit Gundam, fan club newsletter from when it was broadcast, fan club newsletter including contribution from Five Star's Mamoru Nagano.
Cards: SD Gundam cards, Morinaga Gundam Z cards and others.

● Animation Cels and Anime Gengas

Cardcaptor Sakura, Evangelion, Pokemon and more.

● Hand-drawn Illustrations, Shikishi and Manuscripts

A great line up including hand-drawn shikishi by Osamu Tezuka, signed books, cels and gengas, letters, works from veterans like Fujio Akatsuka, Tetsuya Chiba, Takao Saito, Sanpei Shirato in addition to popular artists and animators such as Akira Toriyama, Rumiko Takahashi and Go Nagai.

● Tankobon (Single Volume Books)

Plenty of manga kashihon such as Kazuo Umezu's beautifully bound Hana Bunko books and rare zokkibon by Osamu Tezuka.

● New Size Books

Violence Jack, Ningen Kyouki, Houchou Mushuku - part three of our Goraku Comics special feature.

● Vintage Comic Magazine

The third installment of our introduction to Manga Shonen - Showa 27 - 28 (1952 - 1953) edition.
The resurgence of Boken-Oh - Showa 43 (1968).
The not fully complete tankobon FM Recopal East Edition.

● Vintage Supplements

Fashionable girls supplements.
Setsuko Akamatsu's Shiawase no Hoshi, Miyako Maki's Shimai Futari etc.

● Female Doujinshi

Heartwarming ZZ-Gundam doujinshi centered around Judau, Kamille and Quattro.

● Shoujo Doujinshi

Various not for sale item from contributors to Nakayoshi Manga, Nakayoshi Manga School's Run - volume 1 to 81 set.

● Cards

Nissui's Captain Tsubasa J Seal, Saint Seiya Paper Relief etc.

● Voice Actor Goods

Signed goods from both young popular voice actors and nostalgic well established actors.

● Fancy Goods

Many old Sanrio items focusing mainly on Little Twin Stars from 1976.

● Micro-kan

This issue it's all about Shonen Jump. Items from Slam dunk, Kinnikuman and other goodies from the 1980s onward that cater for all tastes.

● Railway Goods

Japanese National Railways Special Feature - bag, trash can, paper cup holder etc.

● Boat Related Toys

Lots of plastic model boats! Imperial Japanese Navy Sea-Plane Cruiser - Tone, Imperial Japanese Navy Heavy Cruiser - Mogami, Torpedo Boat 109 Ridden by President Kennedy, Former Japanese Navy Cruiser - Maya and many more.

● AV Related Goods

Cassette tape special feature - a variety of cassette tapes, some of which rarely come onto market! These analog items that were in popular use during the LP and CD eras were a great way to keep track of your tunes. Depending on the anime, some of these titles were only available as cassettes so be sure not to miss out.

● Kaiba and other books

Artistic poster special feature including CAROL, Eikichi Yazawa and Akira Uno. Also available are art books, novels, young reading, literary magazines and other hip items besides comics.

● Posters

Showa Niji no Omoide Hyoryu-ki
Toho Champion Matsuri Festival, Sailor Moon and more.