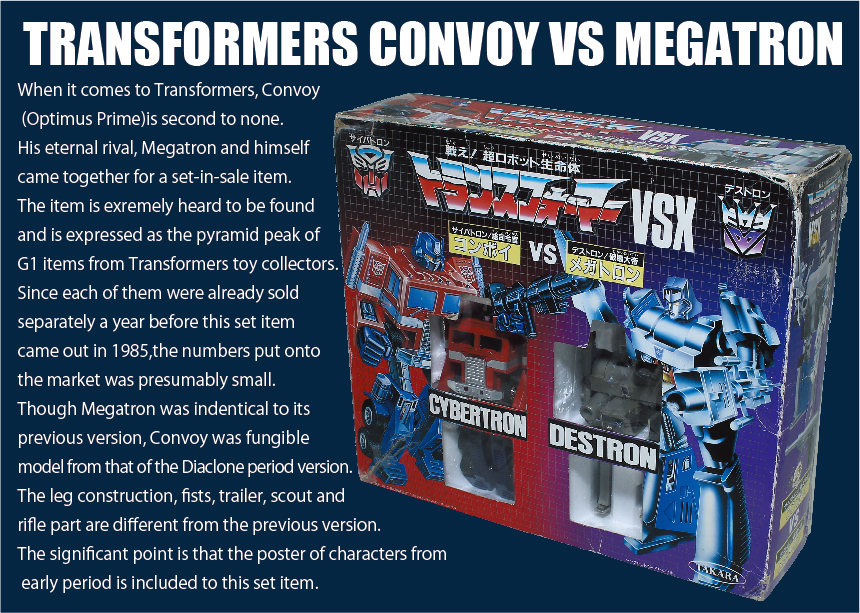 MANDARAKE ZENBU 84
Price 1000 yen (926 yen plus tax)
352 pages (planned)
Published by Mandarake
A one year subscription is 6 editions for 6000 yen, and includes a 1000 yen coupon.
Alternatively, you can contact us on the phone number below. (Japanese)
Tel: 03-3228-0007
When the voice guidance begins, press 5 then 3.
For Big Auction inquiries please contact the Editorial Department.
Q24 - Is the catalog available in any other languages?

A24 - The physical copy of the catalog is in Japanese only (although there is a small section on the bidding process that is written in English). An English translation for some of the popular items is provided on the left of the main Zenbu page, as well some as important information about them. Click the pictures for more details.

Q25 - I want to get the catalog as soon as possible. Which store should I go to?

A25 - Our Nakano store usually gets the catalog a few days before its scheduled release date, so please contact the store directly. Other Mandarake stores receive their copies afterward. Regular bookstores release their copies on the 10th every other month (February, April, June, August, October, December), but this may vary depending on the store and region.

Q26 - What is the next special feature going to be?

A26 - Mandarake Zenbu 84 (scheduled for release on December 10, 2017) will have a Science Fiction toy and Transformers special feature. Mandarake Zenbu 85 (scheduled for release on February 10, 2017) will have an Anatomy (anatomical model of the human body) special feature. (subject to change)
More FAQs ...
● The Dawn of Science Fiction


From the rockets born deep within our imagination to the likes of the Apollo rockets and Stutnick, science that we were only able to see in our dreams.

● National Kid Special Feature


♬Kumo ka? Arashi ka? Inazuma ka?♬ It's the National Kid, who first appeared at the dawn of the Japanese Hero craze, and we have lots of memorabilia available.

● Transformers Special Feature


As well as lottery prize items, we've gathered some really hard to find items including boxed items sold in the second half of the series, items from Seven Eleven, and keshi's too.

● Ninja Special Feature


Let the ninjas infultrate your heart, with works by Sanpei Shirato, Yoshiharu Tsuge, Mitsuteru Yokoyama and more.

● Dolls


Girl's idol Takara doll 'Rika-chan'. First navel and twist, second generation, third generation, fifth generation Lady Rika chan, Rika chan mama, friends, limited items, etc.

● Animation Cels & Anime Gengas


Lupine the 3rd (first series) handwritten designation, "Card Captor Sakura" "Unico" "Fist of the North Star" cell picture and so on.

● Hand-drawn Illustrations, Shikishi & Manuscripts


In addition to prominent writers such as Toriyama Akira, Tezuka Osamu, Akatsuka Fujio, Matsumoto Zero, Shimizu Mizuki and others, we also have animators, Moe based writers and sign books. Please see the drawing of the handwriting which is hard to see.

● New Size Books


We prepared a complete set including General Adults, Inburser, Young Nobles and others. It is a liner that makes it easy to reach itchy place.

● Vintage Comics and Magazines


The first legendary magazine "Manga Boys" who produced a number of cartoonists centering on the Tokiwaso group, which will be the leading manga boom of the comics boom later, such as Fujiko Fujio, Ishimori Shotaro, Akatsuka Fujio, A big introduction.

● Vintage Supplements


Maki Maki "Girls", Fujita Risu "Good Morning! Corotan", Yamada Eiji Works. B6 size, as well as A5 and almost completed complete.

● Other Books


Rieko Ohara of high school student cover, Nozomi Onara, Masashi Yokomizo, Masashi Yokomizo, Initial book of Edogawa Ranpo, art, photo collection, illustration, luxury book, limited book, literary document, research, art collection, poetry, review, picture book, We prepared interesting items other than comics such as pictures, materials.

● Cards


It is a special feature of about 50 × 66 mm card called "Mini Card" which was sold at the cheap candy store and the stationery shop etc. by the lottery method!

● Posters


Showa Rainbow 's Memories of Drifting Story - "Man and the Land" & Heisei rider festival.

● Voice Actor Goods


From the popular voice feature of the attention veteran voice actor Autograph autographed goods A lot of exhibition

● Doujinshi


Female doujinshi: "Transformers" special others
Document doujinshi: SF & Special doujinshi magazine feature
Girls Doujinshi: Ms. Mashazaki Akemi Fan Jin FC "Fansit" Special Feature
Male doujinshi: Attractive trainer girls featured


● Railway Goods


Sabo Special Feature - Narita Hatsumode Chiba Railway Administration Bureau ◇ Horizontal Sabo Aomori Line (via Joban Line) / Ueno Line (via Joban Line) Blue ◇ Horizontal Sabo Nagano (Express Shinshu) Ueno / Naozu (Express Toko) Ueno Wa ◇ Osaka Uno / Nagoya ↔ Osaka Miya Y ◇ Suspended Land Sabo Shinnazawa Line / Yamagata Gagata Other.

● Vehicle Goods


Tomica Red Box - Tomica which we normally see in minicar shops and auctions, etc. Tomica which is exhibited this time even among such common people, TOMY, minicar shops, department stores etc. are distributed at events, It is a custom made Tomica that I made specially for selling at. There are things in the regular lineup, but I tried collecting rare items. It will be a product that you can not see much in the shop, please enjoy

● AV Related Goods


◇ Moonlight mask [King record] [EC - 2]
◇ Robot Hatchan [Japan Columbia] [CK - 631]
◇ Rainbowman BGM collection [Nippon Columbia] [K20G - 7121]
◇ Evil Genre Wataru Music Hen [Victor] [JBX - 28019]

● Tokusatsu Scripts


"This is Planet 0," "Messages from Space" "Boys and Max's Adventure"
Non-production proposal book etc.