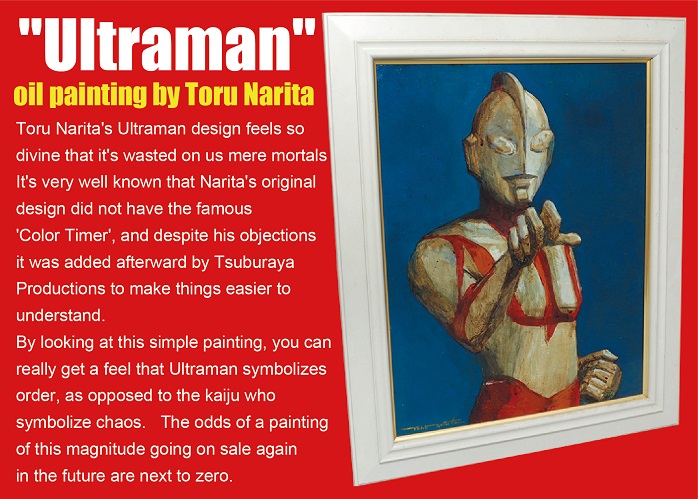 MANDARAKE ZENBU 86
Price 1000 yen (926 yen plus tax)
352 pages (planned)
Published by Mandarake
A one year subscription is 6 editions for 6000 yen, and includes a 1000 yen coupon.
Alternatively, you can contact us on the phone number below. (Japanese)
Tel: 03-3228-0007
When the voice guidance begins, press 5 then 3.
For Big Auction inquiries please contact the Editorial Department.
Q24 - Is the catalog available in any other languages?

A24 - The physical copy of the catalog is in Japanese only (although there is a small section on the bidding process that is written in English). An English translation for some of the popular items is provided on the left of the main Zenbu page, as well some as important information about them. Click the pictures for more details.

Q25 - I want to get the catalog as soon as possible. Which store should I go to?

A25 - Our Nakano store usually gets the catalog a few days before its scheduled release date, so please contact the store directly. Other Mandarake stores receive their copies afterward. Regular bookstores release their copies on the 10th every other month (February, April, June, August, October, December), but this may vary depending on the store and region.

Q26 - What is the next special feature going to be?

A26 - Mandarake Zenbu 87 (scheduled for release on June 10, 2018) will have a Boat and Gundam special feature. (subject to change)
More FAQs ...
● Ultra Series Special Feature


Specially selected items from the Ultra-Series, spanning over 50 years from the 1966 series Ultra Q until the present day. Be sure to check out our top items including Marusan's electronic tin toy, early sofubi, plastic models, prize goods, storefront only items, stationary, candy toys and more.

● Animation Cels & Anime Gengas


Cardcaptor Sakura, Evangelion, Gundam, Studio Ghibli and more.

● Hand-Drawn Illustrations, Shikishi & Manuscripts


When it comes to the Daimansai Festival, we'll show you a higher quality. As part of the Ultra Special Feature we have an oil painting by Toru Narita, a signed Kohji Morisugu photograph and more.
In addition to prominent arists such as Osamu Tezuka, Shigeru Mizuki, Takashi Yanase, Sanpei Shirato and Rumiko Takahashi, we also have work from animators such as Hayao Miyazaki, Masami Suda, Yoshikazu Yasuhiko, as well as items from moe artists. Here you'll find the true power of hand-drawn goods.

● Tankobon


Works from a range of creators including early work from Osamu Tezuka, Kazuo Umezu and Mitsuteru Yokoyama, and beyond.

● New Size Books


Lots of books available in great condition with obi, including the very hard to find "Hell Boy" (Jigoku-kun) from Sun Comics.

● Vintage Comics and Magazines


Shueisha's Hinomaru and a variety of special editions.

● Vintage Supplements


Miyako Maki's Shoujo San Nin and Masako Watanabe's Hakuba no Shoujo.

● Idols


As if time itself has frozen ... an unopened CD album from Hikari Genji.

● Dolls


Art dolls from artists such as Etsuko Ichihara.

● Voice Actor Goods


Signed goods from up and coming and established voice actor stars.

● Konpeito


Ice cream, chocolate, chewing gum ... it's a dream collaboration between heroes and sweets.
Ultraman package special feature.

● Scripts


Many Ultra Seven scripts, including unreleased ones.

● Other Books


Young female novels, around 50 items from the world of Margaret Bunko, Nobuyuki Wakabayashi's photo collection that focus on social issues, Candies shikishi and more. Also books and resources about art, photographs, illustrations, luxurious books, limited editions, research, poetry, reviews and picture books and so on to cater for a wide range of interests outside of comics.

● Cards


Banpresto - As well as location test cards, we'll also have a huge selection of Ultraman series mini cards and candy gift cards and stickers.
We're also preparing lots of other cards and stickers including major and minor leaguers, and candy extras.

● Posters


Showa Niji no Omoide Hyoryu-ki.
Gappa, Guilala, Daimajin and other tokusatsu movie posters.

● Doujinshi


Male doujinshi: The cute, sexy and voluptuous bodies are so irresistable! Kotatsuya's dual sided Sailor Moon telephone card.
Female doujinshi: Ultraman doujinshi from very popular creators.
Shoujo doujinshi: Keiko Takemiya's fanclub doujinshi special feature.
Shiryoukei doujinshi: Makai Tsushin, Mamoru Nagano, Leiji Matsumoto fanclub doujinshi, konpeito and so on.